You have the opportunity to learn a little more about your German Shepherd through the best help books. Find out below the best list of books that you can use for your dog to reach a real connection. Among the books, you will know everything about your pet, how to raise it, training, and how to prolong your pet's life with diet.
The Complete Guide To German Shepherds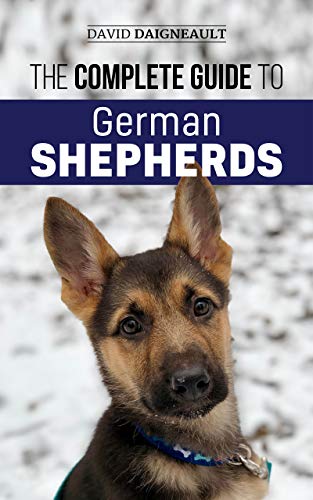 With this book, you can begin to understand how vital a German Shepherd is to your life from the first moment you see it. The book tells you what you can do with your pet from the moment you buy or adopt it in the first weeks crucial for its life. You can have a light reading being guided by the advice that the professionals in German Shepherd as a pet indicate.
It is a book by the author David Daigneault where he includes personal anecdotes about caring for his German Shepherd. This book has not been around for a long time, so that you will be taking with your updated information. You will notice that there are some tables on your dog's growth and how much he should eat daily.
You will know what are the basic care for your German Shepherd in case he has any hereditary disease. You will be prepared with explicit content, very friendly, and fairly simple jargon for your quick understanding. Buy the book as your first option; it is very extensive and varied for your puppy or adult German Shepherd's care.
How To Be Your Dog's Best Friend?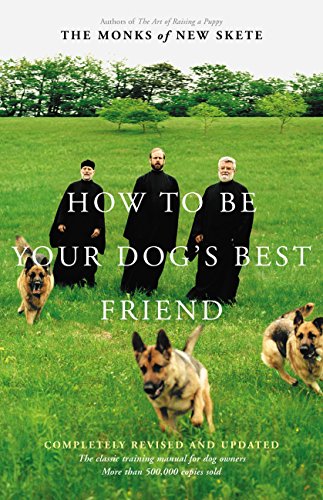 With this book, you will understand how important communication and the right treatment with your German Shepherd is to create a bond. You will know how faithful the dog is and how it will behave with you if you are kind in its upbringing. You will discover the differences between a well-bred, friendly, and happy German shepherd to a dog that did not have a love of its owner.
With the book of "how to be your dog's best friend," you will know how to discipline, without abuse, your pet as it grows. With a pet training guide, you can improve your bond with the German Shepherd and ultimately have a pleasant company. You can find very interesting information where you will know how to teach your dog some games or play with him.
The book is perfect on its own, and you, too, can combine its information with "the art of raising a puppy." Both books allow you to know all the tricks to get along with your dog, character, and emotions. Discover what the personality of your German Shepherd is like as it grows and know how you should treat it at each stage.
The Art of Raising a Puppy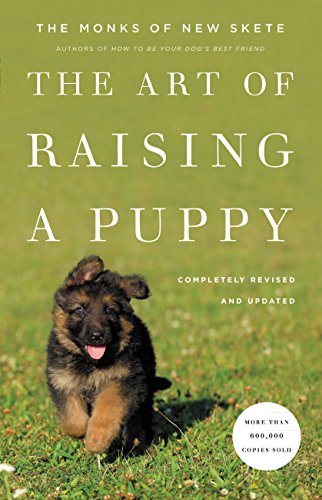 More than an informative book, it is an image guide where you will discover how to raise your dog correctly. This book can be combined with "how to be your dog's best friend" because they are focused on the same goal. You can see in pictures how to care for your dog and what areas he might love to be touched.
You will know how to treat your pet from the first weeks of birth and tolerate its aggressive behavior. The book also has a guide where you will see how to put your pet at bay so that he knows how to act from a young age. This book comes from a line of very good editions that has years of experience giving relevant German Shepherd information.
This edition is peer-reviewed and purchased that its information is helpful for beginners with the German Shepherd. If it is your first time raising a GSD or a dog in general with this book, you will receive a lot of help and read it from now on. You can feel prepared at home that your pet grows and what you should do to make it grow big and strong.
German Shepherd Training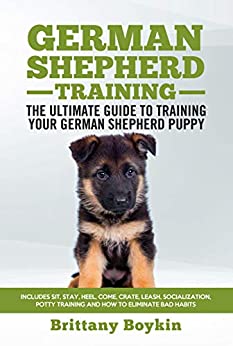 The book focuses on simple AKC rules for training your GSD from puppy to adulthood without a hitch. With the book, you can train your pet to do everything you order at the moment. From running to looking for an object, hunting, or just lying down, you can learn it under this handy training guide.
The "German Shepherd Training" also teaches you how you can control the aggressiveness of your GSD in adolescence. With this information, you can better bond with your pet and train it as you see better. The guide has been beneficial and has its almost two decades well received in the market; you have to buy it.
The book is so legitimate that the DWAA recognized it as the best animal training book. All his advice is excellent, real, and focuses on the attitude that your German Shepherd will take from the beginning. You have to read it carefully to check if it works; it also has some pictures of your quick understanding, gets it.
You can take basic training tips with your GSD as a puppy, such as pawing or reaching the ball. Among the problematic exercises are your dog's techniques to make any movement with your command or attack. German Shepherds are very smart, so you won't spend too much time teaching them each trick, start now.
German Shepherds For Dummies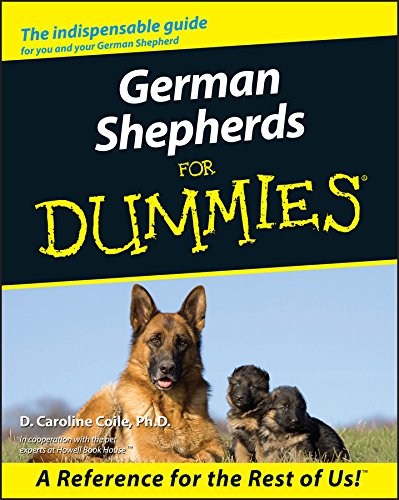 As a final but not least book, you can buy "German Shepherds for Dummies," showing you a little of everything. The information is varied, and you can get many ideas on buying the dog and breeding it. The book shows you how to know if an adopted German Shepherd is purebred and the elements that identify its lineage.
You will discover how to feed and protect your puppy in its first weeks of life and how much it grows in the process. The quick guide for GSD is very good to read, has simple writing, and with some jokes in between. Among all the books, the "German Shepherds for Dummies" is the best for its low cost and quality information.
Know what genetic and inherited diseases your GSD may have and how you can take care of it. Don't let things come as a surprise and stick with this book's information to raise your dog. You can have two steps ahead with this quick guide where the information is at your fingertips.
Conclusion
All self-help books for raising and keeping a German Shepherd are excellent; you should buy them. If you do not enjoy a good read, it is time for you to make a sacrifice for your pet and its happiness. With the instructions in each book, you can make your dog very happy and improve their bond.
Some books on our list are combined with which you can take many tips to raise the GSD. Each instruction for your pet, you must follow, as the book indicates, does not skip a few steps. You must be aware of your German Shepherd at all times, anticipate everything with the help of books for its successful upbringing.